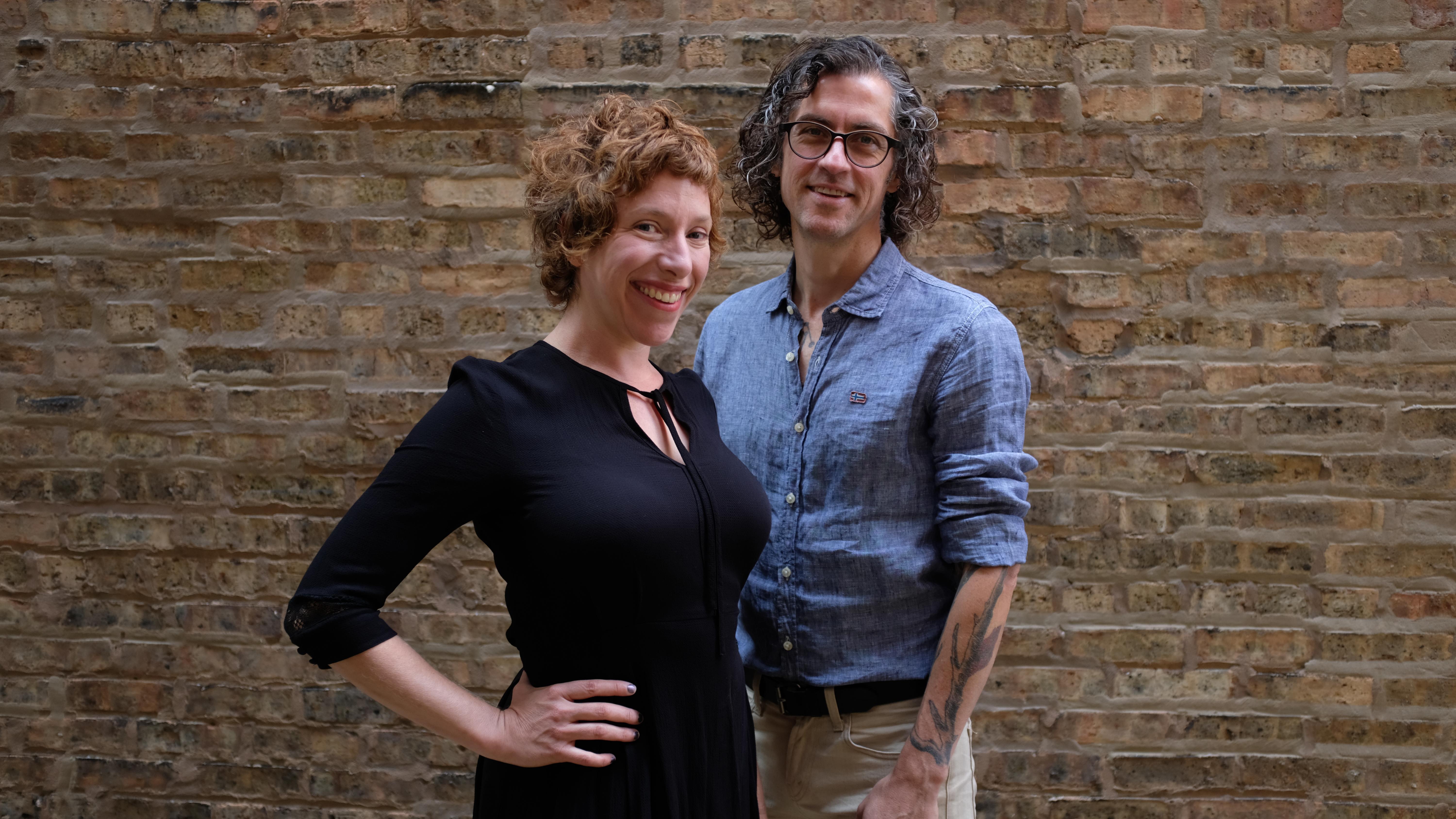 In Progress: Susy Bielak and Fred Schmalz
About the Event
Interdisciplinary artists Fred Schmalz and Susy Bielak comprise the artist collective, Balas & Wax. Their work reflects the gravity and precarity of contemporary cities by integrating collaboration, research, and material experimentation to create writing, installations, performances, and public works responding to social questions. Join them as they present the latest project to come from their ongoing collaboration.
In Progress is a series designed to give artists, thinkers, and curators a platform for developing new works with input from audiences, and to give patrons a glimpse into the creative process. This program is organized by Laura Paige Kyber, Curatorial Assistant with the Performance and Public Practice team.
About the Artists
Susy Bielak is an artist and writer who draws upon encounters in daily life to speak to larger human concerns including history, migration, displacement, and the relationship between domestic life and disaster. With a practice centered in drawing and language, she also works in performance, photography, video, and installation. Her hybrid identity and roots in Jewish, Mexican, and Eastern European diasporas informs her practice of making work that continually engages with new forms and multiple perspectives. Her projects have ranged from drawings made with her breath to videos staged in sites of scientific testing, and from sculptures made of home furniture to re-staging town hall meetings. Her collaborators have included rodeo cowboys, bus drivers, social workers, a military-veteran barbershop quartet, choreographers, engineers, and musicians. Bielak is a 2020–21 BOLT artist in residence at Chicago Artists Coalition. Her work has been collected and exhibited widely, including by the International Print Center, Museo Tamayo, San Diego Museum of Contemporary Art, and Walker Art Center. Her visual art and writing have been published in Art Papers, Poetry, and New American Paintings. She received her MFA from the University of California San Diego. She and Fred Schmalz comprise the artist collective Balas & Wax.
Fred Schmalz is an artist and poet whose debut poetry collection, Action in the Orchards (Nightboat Books), responds to encounters with dance, music, and visual art. His recent writing has appeared in The Canary, Poetry, Conduit, and Oversound. He is currently an artist-in-residence at Grand Central Art Center in his ongoing art collaboration with Susy Bielak, Balas & Wax. He was poet-in-residence for the LA Philharmonic's 2018 FluxConcert in its season-long fluxus festival. In 2017, he collaborated with Lou Mallozzi on "Tracking Shots" for the MCA's 50th Anniversary celebration. He lives in Chicago, where he co-curates the Poetry & Biscuits reading series.
Funding
The In Progress series is supported by The New Works Initiative which puts the creative process at the heart of the MCA's relationship with Chicago by supporting the development of new performances and creative projects.
Lead support for the New Works Initiative is provided by Elizabeth A. Liebman.
Donate
Make a gift to ensure that Chicago's living artists remain central to the MCA's programs and encourages community among artists and audiences.